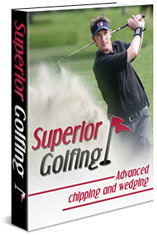 We pay you 75% for EVERY sale referred! Now you can make the Easiest Sales Of Your Life with our best converting design EVER! It's priced right and completely sells itself! It costs nothing to try and you don't even need a website!
| | |
| --- | --- |
| Sales Page | Hoplink |
| Default | http://ENTERID.supgolfing.hop.clickbank.net |
REMEMBER to insert your clickbank affiliate id in place of CBANKID.
There are tips at the bottom of this page for beginners with no web site who still want to make serious cash!

HOW MUCH WILL YOU MAKE?
The possibilities are endless! You make industry leading 75% on all sales, big or small. Do The Math!

You will get paid 2 times a month by Clickbank.com

For Each Sale: You Earn: 75%
Superior Golfing= $49.95
You get 75% = $37.46
| | | |
| --- | --- | --- |
| # Sales Per Day | Monthly Income | Yearly Income |
| 1 | $898.80 | $10,935.40 |
| 10 | $8988.00 | $109,354.00 |
| 25 | $22,470.00 | $273,385.00 |
| 50 | $44,940.00 | $546,770.00 |
| 100 | $89,880.00 | $1,093,540.00 |
| 200 | $179,760.00 | $2,187,080.00 |
WARNING:
Site conversion is what counts in this business and we have the highest converting site .. period! Think about it .. don't be short sighted!
What good is a site that charges $50, but doesn't convert a tenth as good as our top earning affiliate program? And what is 75% of nothing? Exactly.

We have set our prices and percentages so that affiliates make the most possible money through conversions, conversions, conversions. Try it and see!


WHO PAYS YOU? CLICKBANK
Clickbank.com is The Most Trusted 3rd Party Affiliate Program Provider On the Internet!
Checks come TWICE A MONTH (1st and the 15th) and are Always On Time.
If you don't have a ClickBank ID, sign up here! It takes about 1 minute. CLICK HERE to get a FREE Clickbank ID.
Once you have a ClickBank ID, send your traffic to:
http://CBANKID.supgolfing.hop.clickbank.net
Replace "CBANKID" in the link above with YOUR ClickBank Username and get 75% of everything we sell for you!!!


TIPS FOR BEGINNERS TO MAKE SERIOUS MONEY FAST !!!
Use pay per click search Engines to generate INSTANT Revenues!

A great place to start you advertising campaign is Google Adwords and other pay-per-click search engines. If you are new to PPC search engines or would just like a great lesson in making Google ads that sell like Crazy, try reading this fabulous E-Book: GOOGLECASH.

MILLION DOLLAR TIP$$$
If you are not advertising on misspellings (typos), you are in the wrong business! Don't waste your time, if you don't have the time to add the misspellings of every keyword and combination. Simply go through and advertise on misspelled words and typos!

example: wedging = weging = wegding = wedjing = wejing


MILLION DOLLAR TIP$$$
If you are not using at least 5 search engines to get cheap traffic you are blowing money away!!!! IT'S FREE MONEY! Don't be lazy!!!

TOP 6 PPC SEARCH ENGINES
Please notice we are not using affiliate code for any search engines, this is just free advice.

1. Overture very hard to get listed. Worth the extra effort!
2. Google (easy Money!!!)
3. Findwhat (easy Money!!!)
4. Looksmart (easy Money!!!)
5. Lycos (easy Money!!!)
6. Ah-ha (easy Money!!!)

Want More Search engines? Visit The PayPerClick Guru
If you are interested in joining the Superior Golfing affiliate program, we pay out 75% commission. Please do not hesitate to contact us if you want more details. Simply use our contact form and we will reply to your email address provided. I will not use your email address for any other purpose than to address your query.